Collaboration Redesigned.
When it comes to asset management, everything we do starts with understanding our clients and their objectives. We have three main divisions that allow us to work with individuals, businesses, and plan participants. We strive for the best in every market we serve. Our top tier advisors and professionals allow us to be seen as one of the best places to do business. We believe in bringing simplicity into an industry that can be complex.
Our entrepreneurial, team-oriented approach to wealth management, retirement plan consulting and financial wellness means that you always have access to the resources that you need. We believe that every client has unique goals which is why we believe in collaboration. Our end goal is the same as yours – to help you achieve your life's ambition. We look forward to helping you achieve yours.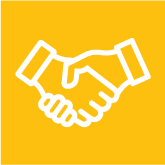 Wealth Management is one of our core service offerings. Our advisors work with people to achieve their life's ambitions. We start with understanding their life's goals and developing a financial plan to help them achieve them. We provide financial planning, investment management, estate planning, tax planning, insurance services and other services as necessary for people to meet their financial and lifetime objectives.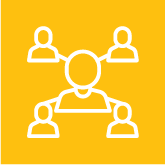 Retirement Plan Consulting
Qualified Plan Advisors works with organizations to design retirement plans that support their overarching corporate and human resource objectives. We work with these same organizations to identify the retirement plan vendors, recordkeepers, investment firms, and technology providers, that best fit their needs. Their overall goal is to give leadership time back so they can focus on their passion – their employees.
Financial Fitness for Life provides the most effective and comprehensive financial wellness solution for employers in America. Our solutions pair personalized coaching & education with state-of-the-art technology support services. We provide financial coaching, employee education, customized investment services, financial wellness technology and data analytics to companies and their employees.
HOW WE HELP
Your Resources
Whether you are an individual investor, a plan sponsor, or a retirement plan participant we keep you informed. Each of our core services have resource libraries with easily accessible information. We believe that everyone should have access to the resources that they need and we invite you to explore ours.
"We believe Income America provides an innovative approach to helping more people achieve a successful and comfortable retirement." Read full article.
– 401k Specialist Magazine
"Lifetime income is likely to become more prevalent, and successful [retirement plan advisors] will be in a position to bring real solutions to plans and their participants." Read the full article.
– Matthew J. Eickman, J.D., AIF®, National Retirement Practice Leader, Qualified Plan Advisors
ACCOLADES & RECOGNITION
What We're Up To
* https://www.bizjournals.com/kansascity/news/2022/06/23/fast-50-fastest-growing-kc-area-companies.html
* https://www.barrons.com/advisor/report/top-financial-advisors/ria/2022?page=1&mod=faranking_2022
* https://www.bizjournals.com/kansascity/news/2022/06/23/fast-50-fastest-growing-kc-area-companies.html
6201 College Blvd, Suite #150
Overland Park, KS 66211
913.491.6226 main
913.491.3214 fax
Home