We are a firm that is led by seasoned financial services executives. We look for people who are experts in the industry and who are passionate about helping people. We also know that our advisors are the professionals that are closest to our clients. For this reason we have a Wealth Management Advisory Board to ensure that our operations and goals meet the clients needs. We also have a Retirement Advisory Board that sets strategy and establishes priorities for our retirement plan advisory business.
Our Investment Advisory Board develops and governs all investment related activities. This board is led by a team of experts that have earned designations such as the Chartered Alternative Investment Analyst (CAIA) and the Chartered Financial Analyst® (CFA®). We are unique in that our business is well balanced between wealth management advisory and retirement plan advisory. For this reason we are well positioned to help with all financial services needs.
Our Core Values
We are a value-based organization. Every decision that we make stems from our values and belief in a "client centric" experience. Our leadership team came together and spent several months going through a values exercise to determine not only what our values are but to commit to living them every single day. We are proud of our values and believe that they truly make us an incredible company.
Always exhibit integrity, respect and trust
Create a "client-centric" experience.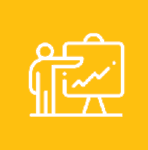 Communicate with honesty, transparency and candor
Improve financial literacy for all
Approach every situation with relentless positivity
Foster continuous improvement
1985
Predecessor Business Established
1997
Wealth Management Business Established
2001
Investment Advisory Committee Established
2004
Qualified Plan Advisors Established
2008
First Office Outside Kansas City open in Springfield, MO
2017
Rebranded as Prime Capital Investment Advisors
2018
Acquired Ascend, Geisting, and Moores Creek
2018
Financial Fitness for Life Established
2019
Acquired Longer Financial
2019
Completed Growth Capital Investment with LNC Partners
2021
Sphere Wealth Management Acquired
2021
PCIA Recapitalized, Transitioning to Advisor Ownership
2021
20/20 Financial Advisors Acquired
2021
Financial Network Limited Acquired
2022
Prime Capital Risk Management Established
2022
Burns Estate Planning and Wealth Advisors Acquired
2022
Crossvault Capital Management Acquired
2022
Professional Financial Services, Inc. Acquired
2022
Liberty Wealth Advisors Acquired
2023
Stonnington Group Acquired
2023
Earth Equity Advisors Acquired
OUR TEAM
Get to know us
Our advisors are staffed with in-house support teams to ensure their time is focused on you. This provides our consultants the ability to adhere to a customized, personalized experience for clients.
Find a solution that works for you
Whether you are an individual, business, or plan participant we have a solution that fits your needs. Contact us to learn more about how we can help you.
About